About Our HSK Online Course
Why do we have one of the best selling HSK courses on the web?
Preview courses
What makes our courses different?
A question commonly posed is, why do you have one of the best-selling HSK courses on the web? The answers lie in the instructional philosophy behind our courses. This page outlines some of the important differences between our courses and other learning products commonly found on the web.
First of all, our courses aim to form a complete suit with progressive and interconnecting units. Rather than littering the collection with disjointed one-shot lessons, our material forms a complete whole – a series of step-by-step video-based instructional units that take a beginner beyond the highest level, progressing from HSK level 1 all the way through HSK level 6 and beyond. Such an integrated approach reassures the students that once they sign up with us they will be shown a clear path to success, thus saving them considerable amount of time and uncertainty.
Granted, to be successful in acquiring Chinese as a second language, a learners need much more than a set of courses. They must be willing to make use of a variety of resources and expose themselves to large amounts of the target language through reading and listening.Nevertheless, our courses can form the "backbone" of their learning, providing the structure students can base their learning on.  Learners will find unparalleled success if they take our courses in conjunction with the vast array of learning options out there.
Second, our courses put the spotlight on what many students struggle with – grammar. Without proper knowledge of grammar, learners cannot accurately understand what they read or hear. In this regard, dictionaries are not particularly helpful because they do not explain sentence formation, at least not in a way that is clear to students at varying levels. Learning sentence formation is especially critical at the beginning stages where learners are utterly oblivious of even the most basic sentence patterns. As a result, many learners often resort to "guessing" by applying English grammar to Chinese sentences and misconstrue their meaning. Therefore, to learn Chinese effectively, grammar instruction cannot be overlooked.
Some resist the idea of explicitly learning grammar in favor of a more natural, input-based approach. We agree to this assertion to some extent because the nuances of Chinese grammar simply cannot be taught with explicit instruction alone. Nevertheless, input is only meaningful if they are understood. If learners are never taught grammar, how can they possibly understand sentences correctly? It is obvious, therefore, that some grammar must be made familiar to the students, especially at the beginning stages. Our grammar instruction strives to be simple and clear with ample examples so that the learners can form sentences correctly without being unduly concerned with jargons and terms.
In short, curricular completeness and clear, step-by-step grammar instruction distinguishes us from most learning products out there. We hope these courses offer a meaningful contribution to the Chinese learning community.
Achieve fluent communication and outstanding HSK results.
You learn a language so you can do things with it – to accomplish real-world tasks, or functions.  From day 1, we focus on enabling students to "do something" with what they learn, and design our lessons around that objective.  We try to steer around overuse of unecessary jargons and lengthy explanations and focus on practical applications.
Learning is hard work, but it should never be boring, so we designed our courses to be concise yet fun and engaging.  We use instruction design principles proposed by Robert M. Gagné, as well as multimedia learning guidelines by Richard E. Mayer.  The instructional designs are so successful that we have received many raving reviews from our students.
All of our courses focus on communication and function.  We strive to help students use the language by providing plenty of practice, both written and oral.  We help and encourage students to practice with a language exchange partner via sites such as iTalki.  This way students learn to use the language in real life, not just to pass tests.
All of our courses use the standardized HSK curriculum.  When you complete a course, you will be able to pass the HSK test for that level so you can measure your progress and prove your ability.  Carefully designed lessons following a well established program delivers real, measurable results. All courses follow the HSK Standard Course textbook by Jiang Liping.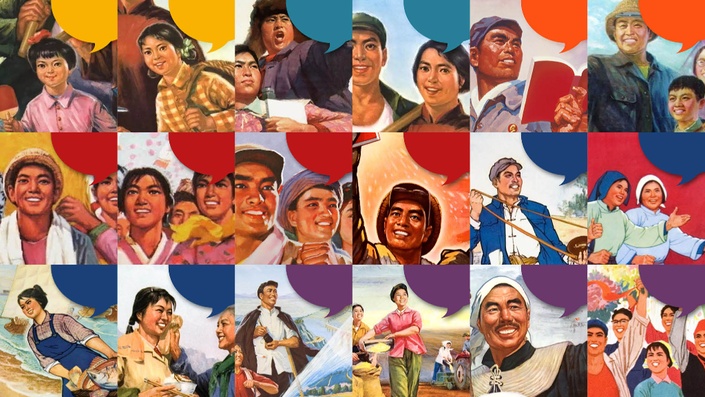 Feeling Ambitious?
Own everything we offer. HSK 1 all the way to 6!
Ultimate Bundle
For USD$179, you get full access to all our courses.
This bundle saves you $91!
HSK 1
Be able to communicate the most basic ideas in Chinese.  Learn 150 Chinese words, and learn the most basic Chinese grammar. This is the "zero" level.
HSK 2
Be able to achieve more functions in the language.  Learn 150 more Chinese words and expand on the basic grammatical structures.
HSK 3
Be able to communicate more complex thoughts, both in written and verbal forms. Learn 300 more Chinese words, and the most essential grammar.
HSK 4
Be able to communicate the more complex ideas in Chinese.  Learn 600 more Chinese words. Becoming more expressive and understand a wider range of thoughts.
HSK 5
Be able to communicate more advanced ideas, start to explore different genres of literature.  Learn 1,300 additional words more difficult grammar structures.
HSK 6
Be able to communicate highly sophisticated ideas, understand most news media.  Learn an additional 2,500 Chinese words.  This is level "hero".
HSK Textbooks and Workbooks
Authorized by Hanban, HSK Standard Course is developed under the joint efforts of Beijing Language and Culture University Press and Chinese Testing International (CTI). With HSK test papers as its primary source, HSK Standard Course is characterized by a humorous style, familiar topics and a scientific course design. Matching the HSK test in all aspects, from the content, form to the levels, it is a series of new-type course books embodying the idea of "combining testing and teaching, and promoting learning and teaching by testing". It is suitable for the Confucius Institutes in different countries as well as other Chinese teaching institutions and self-taught learners.
The whole series is divided into six levels matching the HSK test, with one volume for each of Levels 1-3 and two volumes for each of Levels 4-6, totaling nine volumes.