From Zero To Hero
Online courses that follow a structured and effective HSK curriculum.
Join us on the journey to Chinese mastery!
Watch Introductory Video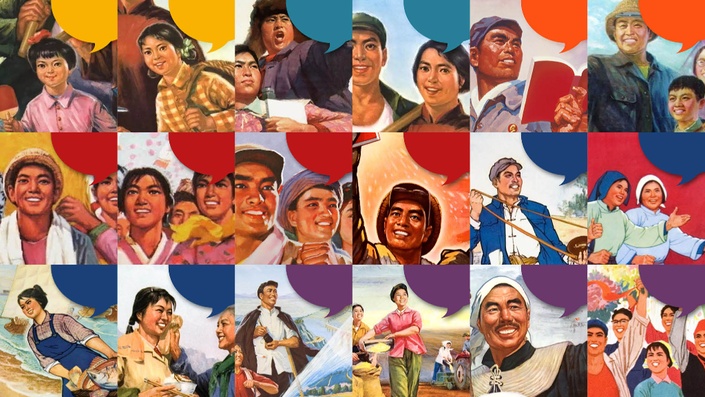 Feeling Ambitious?
Own everything we offer. HSK 1 all the way to 6!
Ultimate Bundle
For USD$179, you get full access to all our courses.
This bundle saves you $91!
HSK 1
Be able to communicate the most basic ideas in Chinese.  Learn 150 Chinese words, and learn the most basic Chinese grammar. This is the "zero" level.
HSK 2
Be able to achieve more functions in the language.  Learn 150 more Chinese words and expand on the basic grammatical structures.
HSK 3
Be able to communicate more complex thoughts, both in written and verbal forms. Learn 300 more Chinese words, and the most essential grammar.
HSK 4
Be able to communicate the more complex ideas in Chinese.  Learn 600 more Chinese words. Becoming more expressive and understand a wider range of thoughts.
HSK 5
Be able to communicate more advanced ideas, start to explore different genres of literature.  Learn 1,300 additional words more difficult grammar structures.
HSK 6
Be able to communicate highly sophisticated ideas, understand most news media.  Learn an additional 2,500 Chinese words.  This is level "hero".
HSK Textbooks and Workbooks
Authorized by Hanban, HSK Standard Course is developed under the joint efforts of Beijing Language and Culture University Press and Chinese Testing International (CTI). With HSK test papers as its primary source, HSK Standard Course is characterized by a humorous style, familiar topics and a scientific course design. Matching the HSK test in all aspects, from the content, form to the levels, it is a series of new-type course books embodying the idea of "combining testing and teaching, and promoting learning and teaching by testing". It is suitable for the Confucius Institutes in different countries as well as other Chinese teaching institutions and self-taught learners.
The whole series is divided into six levels matching the HSK test, with one volume for each of Levels 1-3 and two volumes for each of Levels 4-6, totaling nine volumes.
Try Our iOS App!
Did you know that you can access your courses via the Teachable iOS app? You can even download course content and access them offline.
1. Go to your iPhone/iPad's app store and download the "Teachable" app.
2. Login with your Chinese Zero to Hero Teachable account.